HP proves they can design disaster-proof environments
This had me chuckling today...
Posted by SilverStr at
09:02 AM
|
Comments (0)
|
TrackBack
Crack that encryption! (or his head)
My buddy Alan sent me an awesome link to a comic which I found really funny. Check this out: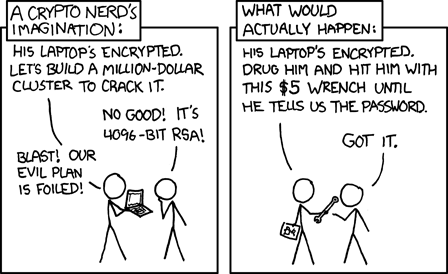 Ain't that the truth?
Posted by SilverStr at
07:40 AM
|
Comments (3)
|
TrackBack